Williamson J.G., Olmstead J.W., England G.K., & Lyrene P.M. (2014)
Southern Highbush Blueberry Cultivars from the University of Florida (Publication #HS1245)
Gainesville: University of Florida Institute of Food and Agricultural Sciences.
Retrieved June 27, 2016
http://edis.ifas.ufl.edu/hs1245#FIGURE%2013
Jewel
'Jewel' (US Plant Patent 11,807) was released from the University of Florida breeding program in 1998, and it is often planted in combination with 'Emerald' in central and north-central Florida, where it is well adapted. The plant is upright, vigorous, high yielding, and survives well in commercial fields. However, 'Jewel' is highly susceptible to blueberry rust leaf spot and a thorough summer spray program is usually necessary to prevent early fall defoliation.
'Jewel' fruit are slightly smaller and softer than 'Emerald', but they are acceptable for commercial packing and shipping. Yield potential is high, and internal berry quality is very good, although berries tend to remain tart until fully ripe. 'Jewel' is considered a mid-season cultivar for Florida. 'Jewel' typically flowers about February 16 in north-central Florida. The first commercial harvest date is usually before April 10, and harvest is typically finished by May 12.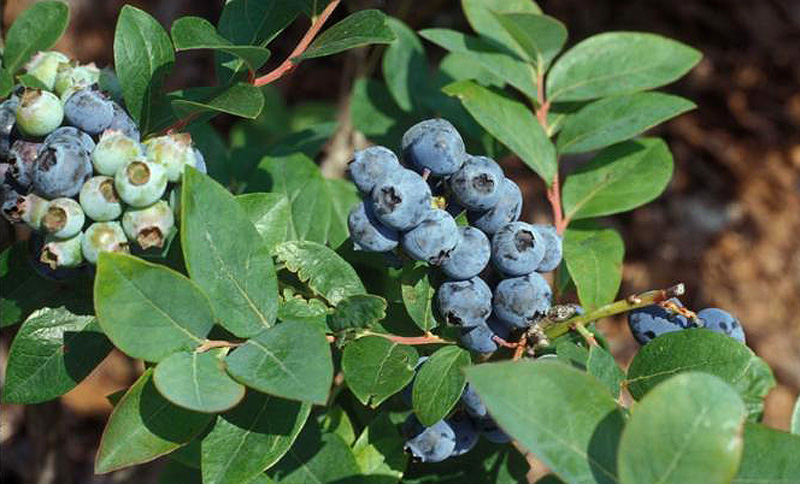 Photo Credit: Jeff Williamson
Florida Blueberry Nursery celebrating 30 years providing exceptional quality plants!
Call 863-287-3839 or