Leading Florida growers comment on our newly patented variety "Winter Bell", bred in Central Florida for Florida growers …
Past FBGA President Bill Braswell says "It's an amazing variety. Very Impressive. Winter Bell is the most vigorous growing and prolific producing blueberry variety that I have ever seen. Add to that the fact that it seems to be resistant to many of the leaf diseases that negatively affect Florida varieties. Every grower in Florida should have Winter Bell on their farm. With or without chill you know your crop will be large and early."
"As a packer, Winter Bell has proven to be a great addition to the blueberry family. This variety handles well on the operations side and adds great value to the consumer."Craig Underhill, Blueberry packer/broker Clear Springs packing
"Winter Bell is such a vigorous plant that wherever I've replanted areas with it where other varieties have struggled, it grows right through unaffected. Impressive." Ryan Atwood, Consultant
"Winter Bell has been a vigorous grower on our farm; early, large and firm." Donna Miller, Past FBGA President, organic grower.
"Winter Bell, is one of the most promising varieties for planting in Central Florida." Dr. Gerard Krewer, U. Georgia Extension Specialist, Emeritus.
2018 Harvest Data Sheet
2017 Harvest Data Sheet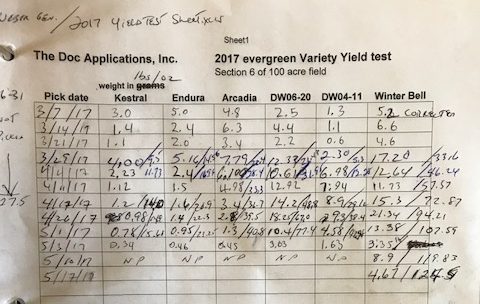 Actual 2017 harvest trial data sheet notes: (data is in lbs. per 10 plants with cumulative totals under the slash as the trial progressed) Trial was suspended for all varieties except Winter Bell due to a Harvest machine picking on May 5, 2017. Winter Bell picked 25,800 lbs per acre based on 2074 plants per acre basis through May 17, 2017.
Summary of multiple years Variety Yield Testing
Yield in Lbs per acre*
Evergreen
Dormex
Dormex
Kestrel
Arcadia
Winter Bell
Winter Bell
Jewel
Winter Bell:
2014
5,013
9 months in ground
2015
10,794
8,721
3,903
21 months in ground
2016
16,159
12,822
9,496
3 yr old
2017
3,349
8,569**
25,906
4 yr old
2018
6,147***
7840***
24,656
22,918
4 yr old
* planting density at 2074 plants per acre
** Arcadia plants were 1 year younger than Winter Bell
*** Advective freeze in March 2018 reduced Arcadia and Kestrel crop
Quality Plants…always our goal
We have been propagating Florida blueberry plants for growers since 1991 always striving to produce healthy disease free plants that will provide the very best value to our grower customers.
About Florida Blueberry Nursery
We are a wholesale only nursery providing plants to commercial blueberry growers. Sorry, no retail sales.  In 1988 I planted an acre of Sharpeblue blueberries in Winter Haven, Florida as a challenge to the conventional thinking of that time. Unknown to me there were others experimenting with blueberries in Central Florida also, notably Bob Evers in Plant City and Bob Paine in Sebring and others. In 1986, I started looking around for a high value low acreage crop that I could grow to diversify from our Citrus custom application business. A friend from north Florida suggested that I try blueberries so I approached Dr. Paul Lyrene, the UF blueberry breeder about getting started. At the time blueberries were an unknown quantity south of Ocala and the thinking was that there were no varieties that would bloom adequately for the few hours of chilling that Winter Haven area received. I recall Dr. Lyrene asking me where I was located and then saying, "You can try but you will not be successful [because of the chilling requirement]". I believe that Paul was simply trying to save me from wasting my time and effort on something unknown at that time. However, I discovered that Sharpeblue produced fine in our area and in fact in a few years, our area became known as the 'I-4 corridor' because we were able to bring fruit to market earlier than more northern locations for higher prices. Ever since those few experimental acres, Florida blueberry acreage has steadily expanded and moved further south with more and more emphasis on breeding varieties with lower chilling requirements. Starting the Nursery: In 1988, I had to travel to North Florida to obtain blueberry plants. Shortly afterward, that nursery closed.  So I built a greenhouse and after many failures, learned the painstaking details of propagation and began to produce my own plants. Since then, we stayed small, focusing on producing enough for ourselves and selling the rest to other growers (and as it turned out, others starting their own nurseries). Today we are expanding our nursery production to be able to fulfill large orders for selected UF varieties and our own Winter Bell variety. Our utmost focus is value and quality for the grower. That is why we offer free consulting for our volume purchasing customers. FBN is committed to producing the finest quality disease free plants in 1 gallon pots or liners in 50 cell trays. We are so committed to producing quality that we offer a  replacement guarantee with our plants with certain limitations. Call us to book in advance your future blueberry plant purchases. 863-287-3839 Sorry, no retail sales. We are a wholesale only nursery supplying commercial growers.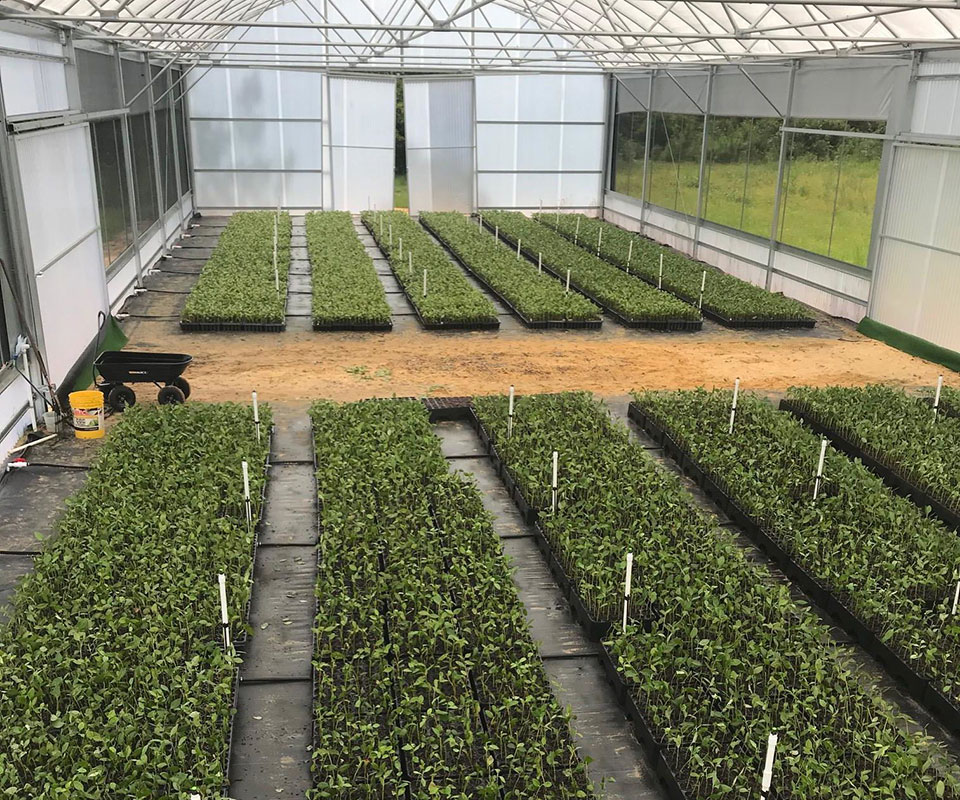 Our new expanded greenhouse facilities.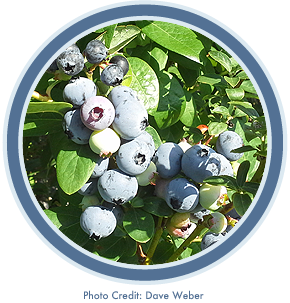 Winter Bell
A product of 12 years of in-house breeding. Produced the highest yield in dollar return in our in-house yield/production comparisons in central Florida (2013-2018). Very vigorous, semi-upright growth, high quality fruit. Very disease-tolerant. Excellent choice for Evergreen, Dormex, or organic production, due to its persistent overwintering leaves. Early fruit slightly tart.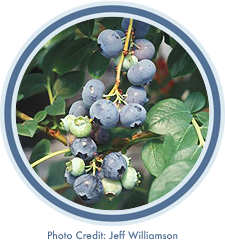 Emerald
We are a wholesale outlet for COMMERCIAL GROWERS ONLY. NO RETAIL SALES.