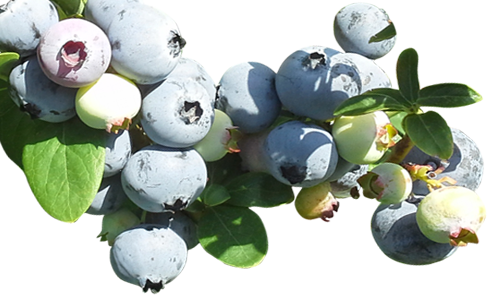 Winter Bell
A new early ripening variety for Florida.
Early fruit commands higher prices

High yielding

Excellent disease tolerance

Excellent fruit 'bloom', scar

Resists fruit drop problems

Ability to pick less frequently

Large firm high quality fruit, quality that endures on the bush
"One of the more promising new varieties for Central Florida… " Dr. Gerard Krewer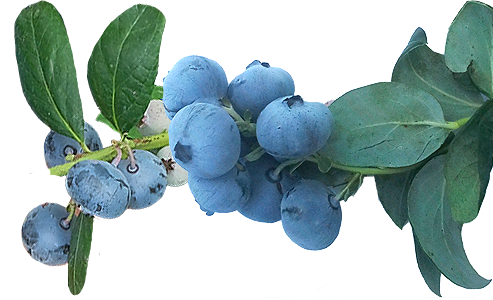 Patented variety
In 2009, I selected what is now my first patented variety, Winter Bell. It was a very vigorous growing plant with disease resistant leaves persistent throughout the winter, producing large slightly bell shaped berries with excellent bloom and scar. Ripening begins slightly later than Spring High but ramps up quickly, producing volume during the higher priced harvest window, ending before Jewel and Emerald. Although every year produces different results due to variability in weather, we have four years of yield data including two years of replicated comparisons to Jewel.
In 2016 Winter Bell had picked 16,177 lbs/ac by May 5 and still going strong when we stopped our trial. In our 2015 yield test, 18 month old evergreen Winter Bell produced an average of 5.3 lbs per bush with 3.9 lbs being harvested before April 10th. (See data sheets on left below)
New Blueberry Variety Produces high early season yields. Download collected data sheet

Planning a New Planting?
Renovating an old planting?
Exclusively growing 'Winter Bell' a new patented variety for Central Florida
Also available for advance booking: Jewel, Emerald, Farthing, Flicker and other popular varieties.
Free farm planning consultations with any order
Book now for summer and fall 2018
25 years growing quality blueberry plants in Winter Haven, FL 
Experience- Quality- Integrity
Contact David Weber at 863-287-3839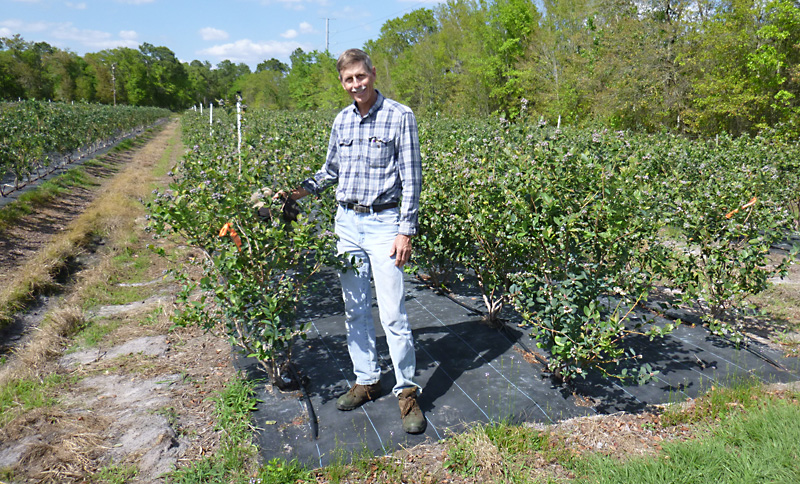 2017

 Harvest Trial – ending trial on May 3, 2017
Variety /Treatment
LBS/plant
$/PLANT
lbs/ac**
Kestral
1.62
$4.93
3,349
Endura*
 2.28
$7.05
4,743
Arcadia*
4.13
$12.52
8,569
Winter Bell
11.1
$26.36
23,091

* Endura and Arcadia 1 year younger (second leaf)

**2074 plants/ac
2016

Harvest Trial – ending trial on May 5, 2016
Variety /Treatment
LBS/plant
$/PLANT
lbs/ac*
Winter Bell evergreen
7.8
$38.11
16,159
Winter Bell Dormex (1.13%)
6.2
$34.35
12,822
Jewel Dormex (1.13%)
4.6
$24.64
9,496
Spring High Dormex
2.5
$15.66
5,173
Flicker evergreen
0.9
$5.10
1,816
as of 4/29/15

*2074 plants/ac
New blueberry variety produces high early season yields
Every year we conduct yield trials comparing new and standard varieties against our experimental varieties. In our trials starting in 2012 Winter Bell has consistently produced the highest yields of any tested variety. 2017 was no different. " I am amazed at the 2017 yield per acre of Winter Bell this year." says Weber. "Winter Bell produced 25,800 lbs to the acre starting in early March 2017 through May 17 when we stopped picking. I can't be more pleased. I am encouraging other growers to document yields with Winter Bell for their growing conditions to further confirm my five years of data." In 2004 Weber began the painstaking work of breeding unpatented UF Stage IV blueberry stock to select for earliness and superior plant and fruit qualities as well as growth in native soils. 'Winter Bell' is a vigorous grower in both pine bark and native spodic soil with a semi, upright habit and a healthy tolerance to common leaf and root diseases. Since the leaves persist throughout the winter, Winter Bell is an exceptional choice for both evergreen and organic systems. It boasts slightly bell-shaped, slightly tangy fruit that compare in size to 'Emerald' with exceptional bloom and picking scar.
Weber wanted to have multiple years of data tied to fruit prices that confirmed the promising results before releasing it. Early on 'Winter Bell' out yielded Emerald and Jewel by ripening earlier and yielding more fruit than these and other varieties tested. In Florida's market window, it is becoming increasingly important to harvest the bulk of your fruit before Georgia begins. Dr. Gerard Krewer, Blueberry Consultant has been watching Winter Bell for several years and says, "'Winter Bell' looks like one of the most promising new cultivars for the Central Florida area".
Weber, a mainstay in the Central Florida blueberry industry, earned his Bachelor's degree in botany in 1975 and his Master's from the University of Florida in Nematology in 1980. He worked exclusively in the Ag industry –managing the UF Extension Nematology Lab and later with Ciba Geigy Ag Chemicals– before starting his own company, The Doc Applications, Inc., in the 1980s. The acre he planted in the late '80s has grown to 31 acres, and he's continued to strive for innovation.
WB= Winter Bell, JD= Jewel Dormex (1 of 2 pages)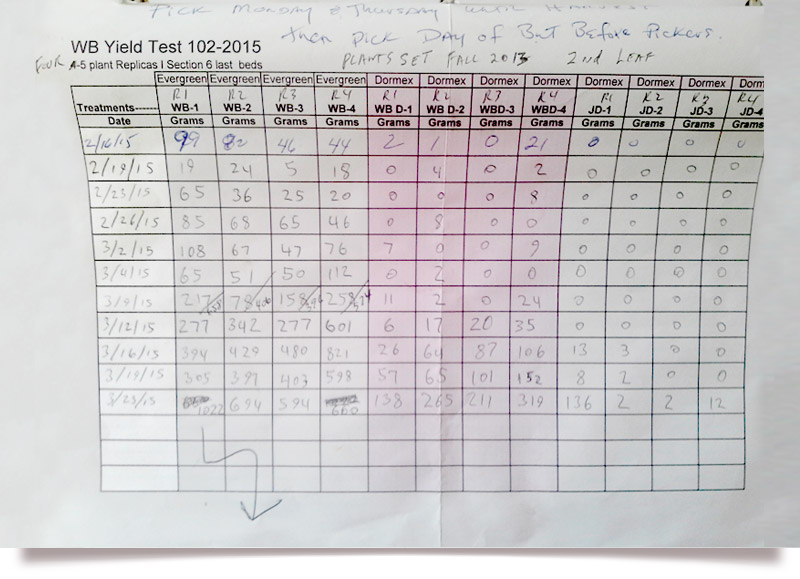 WB= Winter Bell, JD= Jewel Dormex (2 of 2 pages)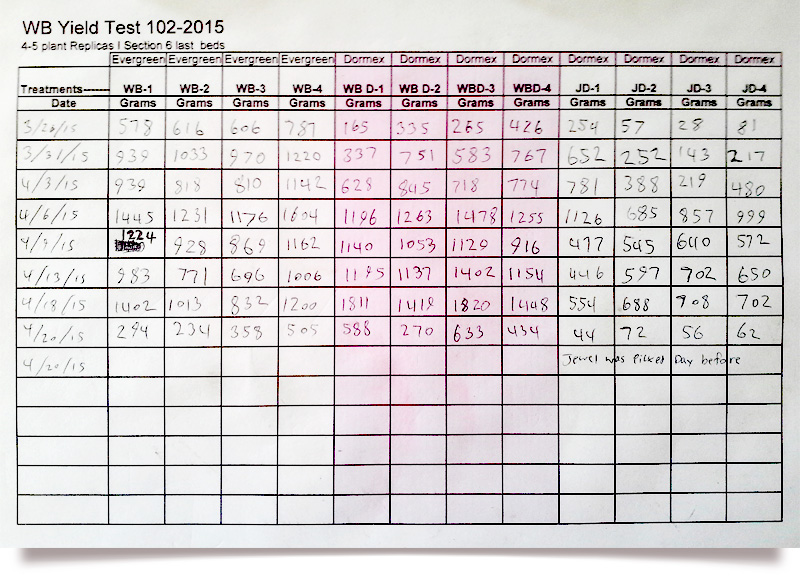 We are a wholesale outlet for COMMERCIAL GROWERS ONLY. NO RETAIL SALES.